LoHi Chiropractic Thanksgiving Food Drive
Help us help our community in need this year! Please bring in non-perishable food items this November and help us reach our goal of 1,000 food items donated!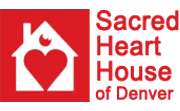 Sacred Heart House of Denver programs have become focused on meeting the needs of Denver's most vulnerable population: Single mothers with children and single women experiencing homelessness. Today, a Continuum of Services provided through the In-House Stabilization, Follow-Up and Transitional Housing Programs enables them to move to stable housing and achieve and maintain self-sufficiency.
For every 10 items donated:
You receive a free Little Man Ice Cream gift certificate valued at $12.50!
 
For every 20 items donated:
Receive a LoHi Chiropractic Gift card for a complimentary first two visits for any of your family and friends.
How it Works: